Internationals
We offer your child a very high standard of teaching, care and support while studying at our school and improving his or her English language skills. Please know that your child's well-being, education and safety are the most important things for us.
Rangiora is 30 kilometres north of Christchurch, but has had very little damage from the earthquakes of 2010 and 2011. The town has a population of about 16,450, is close to several beaches and also has a number of parks and facilities for sporting and outdoor activities.
Why come to Rangiora New Life School?
We are a small, friendly interdenominational Christian country school with students from Year 1 (5 years old) to Year 13 (17-18 years).
We offer a maximum of 20 international student placements.
International students join with New Zealand students for teaching classes as well as sporting and cultural activities.
We aim to ensure that all students have an enjoyable and memorable time with us.
Our Homestay co-ordinator is available at all times to help students.
We have a great selection of suitable, caring home-stay families.
Classes are available for international students from Year 1-13. Please note that Year 1-6 students must live with their own parents.
Our school enjoys excellent academic achievement results. In 2010 we gained 100% success in the National Certificate of Educational Achievement (Level One - Year 11), as well as very good results for Levels Two and Three.
We meet all the requirements of the official New Zealand Code of Practice for International Students.
International Booklets
International booklets are available below.
More Info
To find out what we can offer and how we can cater for your child's experience contact our International Student Director, Maree Smith.
Maree Smith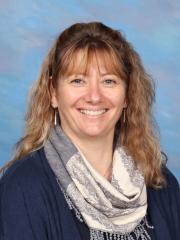 International Student Director
Caring for International Students »